Information Technology
Create technology pathways to  achieve your growth potential.
Browse Solutions
Phones
We can design a phone system for your specific business needs 
Start Connecting
Cabling
Lay the foundation with our cabling services
Get Started
Security
Protect your business from the inside out.
Lock it Down
Start seeing real revenue with smart solutions from Data Voice Options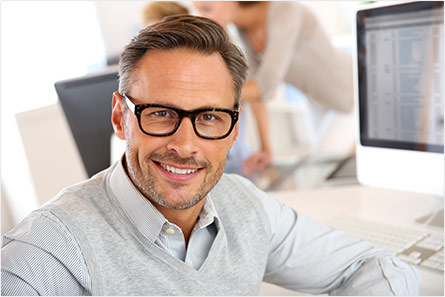 Data Voice Options is a complete-care solutions provider for your business infrastructure solutions. From the visual information technology and phone services down to cabling and security, our goal is to provide you with the tools needed to grow your business effectively and securely.
From small offices to large ones, from single-unit dwellings to large apartment complexes, we are equipped and prepared to install and support the  IT, Phones, Cabling, and Security solutions your business depends on.
Give us a call or send us an email, we'd like the opportunity to put together a custom plan to implement the right solution for your needs.
DEDICATED PROFESSIONALS
At Data Voice Options, we know how important it is to stick to a schedule and deliver on promises. We hold ourselves to the highest standards of managing projects to beat deadlines for professionally delivering products and services.
VALUE OF TIME AND MONEY
We won't sell you products or services you don't need. We know the value of a dollar and we know your time is important. Let our team and experience come through to fit your schedule and budget.
911 IS IN OUR NUMBER
Our 900-1111 phone number deliberately reflects how serious we are about responding to your calls, whether its sales inquiries, technical support, or help desk needs. We pride ourselves on our responsiveness to our customers.
PERFECTIONIST
Most people find beauty in fine art, but at Data Voice Options, we find that proper cable management can be just as beautiful. We won't settle for messy cabling or sloppy work. Our team ensures that you'll find the beauty in our cabling work.